Donate Now
Thanks to you, we reached our goal of $2,500,000 to invest in women and girls
Women and girls in poor communities often have limited access to basic resources, fewer opportunities for education and little influence over the decisions that affect their lives. But investing in women and girls can yield huge returns.
With the generosity of thousands of CARE supporters, we met this ambitious goal. $2.5 million will help thousands of poor women and girls worldwide unlock their potential and build a better world for their families and communities.
She has the power to change her world. You have the power to help her do it.

$2.5 million
can help nearly 45,000 girls receive their education

$2.5 million
can help almost 68,000 women save and start businesses through CARE's village savings and loan programs

$2.5 million
can help save the lives of 100,000 high-risk expectant moms and their babies
Women Empowered Videos
Since 2004, award-winning photographer Phil Borges has been documenting CARE's work with poor women around the world. As part of his "Women Empowered" collaboration with CARE, Phil created three short documentaries highlighting inspirational women who are challenging the old ways to become catalysts for change in their communities.
Click on any of the videos below to watch.

Learning to Lead

Vigilantes de la Vida

Strength in Numbers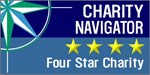 Click here to view CARE's privacy policy. If you have questions about donating online, please e-mail us or call 1-800-422-7385.
Your contribution is tax-deductible as described on your receipt and to the extent allowed by law
A copy of the latest financial report and registration filed by this organization can be obtained by contacting CARE toll-free 1-800-422-7385, or by writing directly to CARE, 151 Ellis St. NE, Atlanta, GA 30303-2440. Residents of certain states can click here to find out how this information can also be obtained.

CARE is organized under the laws of the District of Columbia, United States and is a nonprofit 501(c)(3) organization. EIN/tax ID number: 13-168-5039.