Pisco for Peru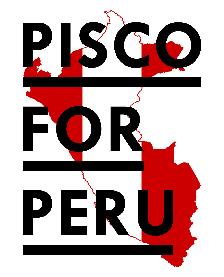 Team Fundraising Goal: $250.00
Total Number of Gifts: 1
Total Value of Gifts: $50.00
Please bookmark this page.
Recent Donors

Full Donor List
Join Portland's own LiFT Label and Silvania for an unforgettable night of cocktails & fashion on Ecotrust's sublime summertime roof for an early celebration of Peruvian Independence Day (July 28th) and to help break barriers to education for children in rural Peru!

Martin Zarzar of Pink Martini will be serving up the jams while our Las Primas bartenders are serving up specialty pisco cocktails. While pisco is best known for Pisco Sours, the national cocktail of Peru, we'll be putting a PDX spin on ours with Northwest ingredients and exotic aperitifs to a delightfully multicultural bacchanal.

LiFT & Silvania have teamed up to create a limited edition run of pocket tee shirts and sweatshirts to raise funds and awareness for CARE Peru. In addition, select looks from the LiFT Label and Silvania collections will be available to purchase with 25% of the profits going to CARE Peru.

The event will take place on the third floor terrace of the Jean Vollum Natural Capital Center (informally called the Ecotrust building) at 721 NW Ninth Ave, Portland, Oregon, 97209 between 7:00 and 10:00pm.
Your donation supports CARE's global mission and activities, rather than providing a particular initiative or item. CARE finds lasting solutions through community-based efforts to improve basic education, help people receive quality health care, increase access to clean water and sanitation, expand economic opportunity, protect natural resources and more.
---
If you think this page contains objectionable content, please inform the system administrator.