CARE - Bradley University Student Chapter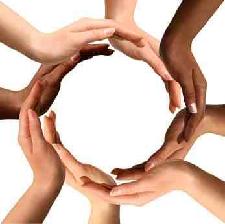 Photo Pages
Team Fundraising Goal: $1,000.00
Total Number of Gifts: 3
Total Value of Gifts: $225.00
Please bookmark this page.
Recent Donors
James Foley
Mr. Robert Edinger
Razeeb Rahman

Full Donor List
Often times we get so bogged down in our day-to-day activities that we forget to analyze the impact of our actions or the lack of. Most of us want to contribute to the betterment of humanity, but sometimes we don't know where to dedicate our time and resources.

The Bradley University Student Chapter of CARE was founded to bring awareness of global humanitarian issues to the Bradley University student and faculty body as well as the surrounding communities. CARE Bradley University Student Chapter is a service-driven organization which promotes social awareness of global hunger and poverty to assist with the mission of CARE. The aim of the student chapter is to hold various student and community events to raise awareness of global social issues and to raise funds for various local and global humanitarian projects.

We are all part of a circle-of-life. If we don't do our part today to positively change this world, then we will have to face the negative consequences of our own ignorance in the approaching future.

Thank you for your contribution and for making a difference!

Sincerely,

Safura Sultana
President
CARE (Bradley University Student Chapter)
MBA Graduate Assistant (Bradley University)
Your donation supports CARE's global mission and activities, rather than providing a particular initiative or item. CARE finds lasting solutions through community-based efforts to improve basic education, help people receive quality health care, increase access to clean water and sanitation, expand economic opportunity, protect natural resources and more.
---
If you think this page contains objectionable content, please inform the system administrator.